Woodpecker Wooliams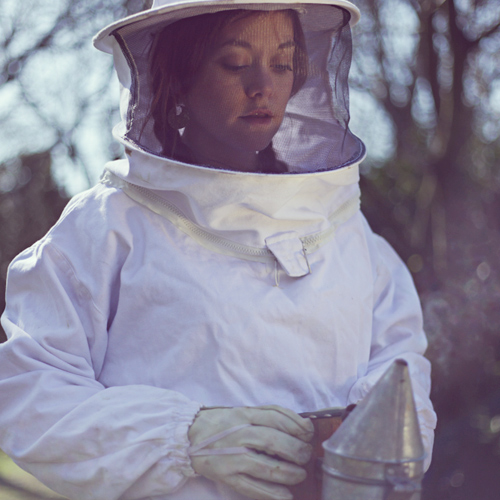 "Assuming various personas to deliver her astonishingly dark, heartfelt, and resoundingly odd compositions, [Woodpecker Wooliams] leaves much of the crowd crammed into the indoor, intimate second stage in stunned silence. You can guarantee you've never seen anything quite like it." -Subbacultcha
"This Woodpecker Wooliams album is fucking superb." – Everett True
"The Lazyland stage was a particular hidden gem here, probably only found by those who actively went looking for it. Its unkempt secret garden charm was perfectly matched to the music we found there; Woodpecker Wooliams, the nom de plume of Gemma Williams, a Brighton-based singer and multi-instrumentalist whose fragile yet soaring folk vocals perch above plucked harp strings, and economically used bells and chimes. Bridging the gap between the experimental nu folk of bands like Adem and Tunng and the traditional folk of days of yore, Woodpecker Wooliams was a bit of a hidden gem herself."
- e-festivals on The Big Chill
A resident of Brighton, a keeper of bees, all round naturophile and lover of Russian Dolls, WOODPECKER WOOLIAMS, aka singer-songwriter Gemma Williams has an unnerving, sweet tremolo voice. Her songs are unusual, modern + intriguing. Originally comprised of vocals and harp, the odd bell, chime + whistle they have more recently begun to encompass an altogether fuller, electronic, droney sound.
Bold and fearless, live she delivers an alluring, understatedly dramatic set.
On her 20th birthday Gemma was initiated onto a shamanic path and after completing a thorough practitioner's training over several years, including an overnight earth burial she has been practicing for six years or so.
Meanwhile she worked as an auxiliary maternity nurse and went on to train as a midwife in 2007/8, delivering several babies.
Sadly a sudden and severe illness put paid to that and on leaving hospital Gemma upped sticks and sought out the countryside calm of Devon, holing up in a cottage built into the hill under Totnes castle. She waitressed in a teashop and hired a harp.
WOODPECKER WOOLIAMS was born – the more she sang, the more she learned to play, the more well she became.
Gemma grew up in the concrete and shopping malls of Crawley…
Music was pretty much absent at home as her mother suffers from a rare condition meaning she cannot tolerate repetitive or high-pitched sound.
Once on the road of musical composition, Gemma quickly became bored of the saccharine, twee folky sound her music was falling into and in textbook rebellious fashion, found herself moving towards "mental, horrible, distorted noise", in an almost compulsive effort to bring some balance to her music.
'The Bird School Of Being Human' is released on Robot Elephant Records, known primarily as an electronic label and so a perfect home for WOODPECKER WOOLIAMS as she spreads her wings into new territories.
The album takes as its springboard a harsh life experience, then journeys through an exploration of passivity and violence, responsibility
and blame, gender roles, personal and familial histories. The songs are always thoroughly compelling, dark but never miserable. From both sides of both fences she looks at questions of identity, female hysteria and male aggression.
"I didn't set out to explore these ideas. Each song came via a bird that had a story to tell. A bit like a reverse Disney animation – rather than anthropomorphising animal characters, these songs are kind of how it might be like if people were aviomorphised, or if the birds were in human bodies. Bird's eye views… So they're the bird's songs really. My life is changing/has changed so much over the course of making this album, surprising me, over and over"
Over the last two years WOODPECKER WOOLIAMS has headlined or joint-headlined tours in Germany, Denmark, Switzerland, The Baltics, Russia and Italy. She has played at Positivus festival (Latvia), The Big Chill, the Alternative Escape at the Willkommen Foxtrot and the first Fano Free Folk Festival (Denmark).