Pokey Lafarge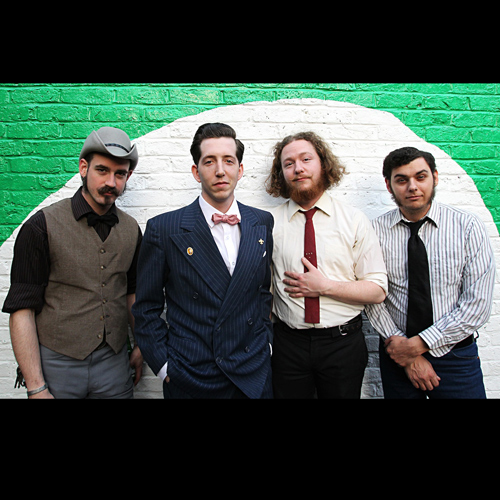 Pokey LaFarge is on a mission, encouraging audiences worldwide to think differently about what it means to celebrate musical traditions: "It's not retro music. It's American music that never died," he explains. Pokey has spent the last decade refining and spreading his creative mix of early jazz, string ragtime, country blues and western swing, all while writing songs that ring true and fine in both spirit and sound. His sound transcends the confines of genre and continually challenges the notion that tradition-bearers fail to push musical boundaries.
In 2012 alone, he was honored with a second consecutive Best Americana Album win by the Independent Music Awards for Middle of Everywhere, joined Vince Giordano for a track featured on an episode of HBO's Boardwalk Empire and contributed backing vocals on Jack White's album Blunderbuss. Pokey and his band, The South City Three, toured with Jack White through America and Canada during the summer of 2012, delighting sold-out crowds at Red Rocks Amphitheater and Radio City Music Hall, among others.
Pokey's effortless wit and approachable demeanor charms audiences both on and off stage, giving way to a live music experience that manages to be grandiose and unassuming all at once. Pokey LaFarge offers the full package of performer, innovator and preservationist that promises to keep him at the forefront of American music.