The Pictish Trail
The Pictish Trail
will be playing End Of The Road Festival 2012.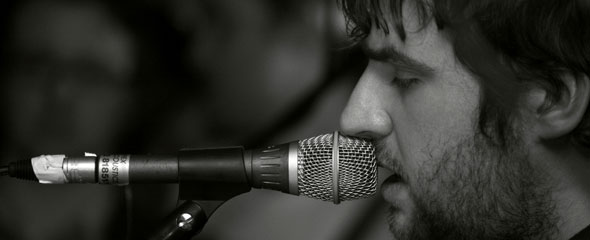 THE PICTISH TRAIL is the nom de plume of singer-songwriter Johnny Lynch, who – alongside Kenny Anderson (aka King Creosote) – runs micro-indie DIY-folk collective Fence Records, from a remote fishing village in Fife, Scotland. His music is a sonorous mixture of acoustic-driven balladry and lo-fi synthesised pop, that has been described as "a post-summer trove of sun-warped electro, anamorphic folk" (Plan B Magazine).,
Pictish "Triddy P" Trail has recorded various albums, mini-albums, EP's and singles of his own material for the Fence label – working with a number of artists such as King Creosote, James Yorkston, KT Tunstall, The Red Well and The Earlies along the way. His debut full-length album, SECRET SOUNDZ VOL.1, was released to glowing reviews: "Glorious, ****" MOJO // "Compulsory listening, **** " The Observer // "Limitless imagination" NME. – and saw young Pictish embark on an extensive tour, playing shows across the UK, main-land Europe, America and India. He has since released an album of brand new material – an electronic-pop collaboration with multi-instrumentalist Adem – under the name SILVER COLUMNS. Last year also saw the release of a mini-album entitled IN ROOMS, which contained 50 songs each 30 seconds in length – a collection of süper-concentrated pop, ranging from the plaintive to the playful.
The Pictish Trail is currently spending most of his time on the remote Hebridean island of Eigg, writing and recording songs for SECRET SOUNDZ VOL. 2. And feeding goats. The album was recorded with his friend Stephen Black (aka Sweet Baboo) is due to come out later in 2012.
Elsewhere on the Web