Outfit
Outfit
will be playing End Of The Road Festival 2012.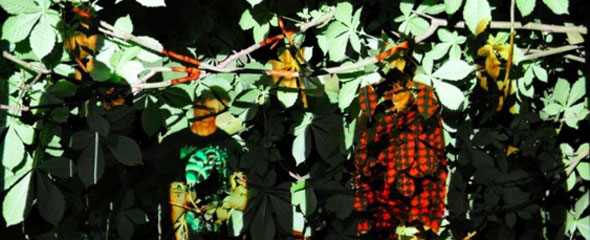 Liverpudlian quintet Outfit have revealed a new video for their debut single 'Two Islands' in the run
up to their headline show at London's Cargo on Tuesday 29th November.
It has been several months since Outfit's huge, sold-out 'Two Islands' single on Double Denim. In that
time the band have moved down to London, and are currently working on a debut EP in between
selected tour dates – including their biggest headline show to date at Cargo this month.
Watch the haunting video for 'Two Islands' here:
To mark the passing of time, and close the book on 'Two Islands' the band returned to Liverpool recently
to film its eulogy. 'Two Islands' was written while the band were living in a 23 bed house in Liverpool and
examines the blurring lines of party and after-party, togetherness and isolation. The band went back to
Croxteth Lodge, their old house and filmed their old housemates – the people 'just behind the door'. In
the video their faces overlap and distort into the same image of the 7″ sleeve cover. The flickering of
faces are built to feel like the half-remembered faces of any great period of your life.
The video was shot and edited entirely by the band themselves, who wanted to challenge themselves to
make Two Islands a wholly singular, personal vision in every aspect.
Elsewhere on the Web