My Sad Captains
My Sad Captains
will be playing End Of The Road Festival 2012.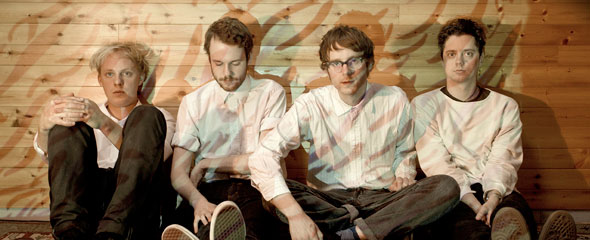 My Sad Captains released their second album 'Fight Less, Win More' in November 2011 on Stolen Recordings (Pete and the Pirates, Bo Ningen).
Written in San Francisco and recorded by the band in a barn in Cornwall, Loud and Quiet called the album 'a joyous ride through the blessed strain of indie ploughed by US contemporaries like Grandaddy and Atlas Sound while still sounding like a product of home' and Artrocker praised its 'subtly motorik grooves and acoustic guitars- think of a more costal Sparklehorse or a less sinister Mercury Rev'.
Elsewhere on the Web