Mark Mulcahy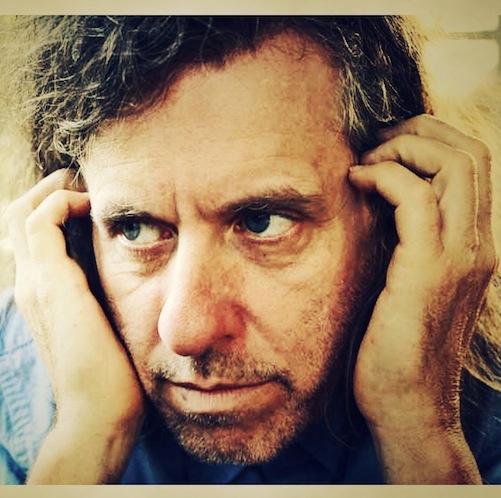 Mark Mulcahy is from Springfield Massachusetts. Yes, that Springfield. He has been coming to play the UK for many years and is so so happy to do that. He has not had an album out in awhile but if you're reading this he most likely has a new one out or coming soon.
Mark is the former singer of Miracle Legion. That band lasted a long time and did great things. His next band was Polaris. They wrote the music for tv show 'The Adventures of Pete & Pete'. Polaris never really existed outside the television but there is an album. Mark's solo career began with Fathering – an album that received loads of praise and featured the song Hey Self Defeater, featured in Nick Hornby's 31 Songs. From there followed albums 'Smilesunset' and 'In Pursuit Of Your Happiness'. Some eps' and singles in there as well.
So many tours and albums later he stopped everything and stayed home. Some long-time fans banded together to record an album of his songs in tribute to Mark's wife. The result was 'Ciao My Shining Star', featuring the likes(yes,the likes) of JM Stipe, T.Yorke, A. Yorke, Frank Black, Mercury Rev, The Great Vic Chesnutt, Dinosaur Jr., and The National. Lot's of other lovelies too. So many. Thanks everybody.
Mr Mulcahy has written several tragic comic operas with the cartoonist Ben Katchor. It's music played in front of projected cartoons. Someday we want to bring it to the UK. He likes ponytails,marmite,farmers,summertime and playing music outdoors. You can find out more at mezzotint.com,or you can just ask him yourself.
Bless you to this great at festival of the end of the road. Bless you to Lieutenant-General Augustus Henry Lane-Fox Pit Rivers as well. Thanks in advance for all the enchantment and so forth.
I know it's going to be great.