Lawrence Arabia
Lawrence Arabia
will be playing End Of The Road Festival 2012.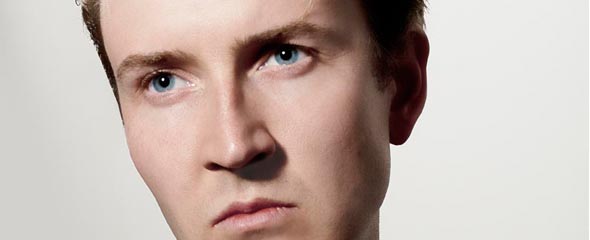 "As one man findeth shelter under the eaves of his neighbour's wife, so shall he be plagued by the sparrow. And lo, where fields of wheat once grew lush upon the soil, lies now the infernal desert of the pestilential sparrow." – Lawrence Arabia, 2011.
Lawrence Araba is the pseudonym of James Milne, born 1981 in Christchurch, New Zealand. The Sparrow is Lawrence Arabia's third solo album, the evocative follow up to the Taite Music Prize/Silver Scroll winning Chant Darling. Venturing away from the harmony-laden, classic pop production of Chant Darling, The Sparrow is a more measured and minimalist work, drawing particularly on the influence of the symphonic late-sixties work of Scott Walker and Serge Gainsbourg.
Elsewhere on the Web
lawrencearabia.com/
facebook.com/pages/Lawrence-Arabia/11238489773