Lanterns on the Lake
Lanterns on the Lake
played at End Of The Road Festival 2011.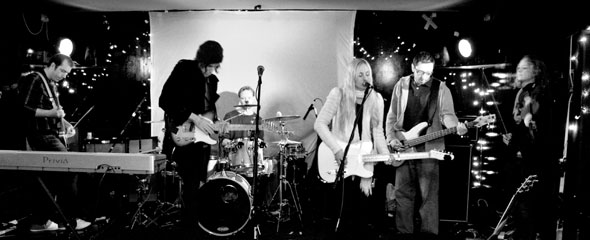 From the North East of England, Lanterns on the Lake give us a sparking dose of cinematic indie. With their starry songs and lustrous melody, this band are quietly creating something truly magical and inspiring. Displaying both hushed melancholy and a soaring intensity, there is a sheer, austere beauty to their songs.
Since forming in 2008 Lanterns on the Lake's unique approach to music has seen them self-record, self-produce and self-release two EPs 'The Starlight EP' and 'Misfortunes & Minor Victories' as well as recent single 'Lungs Quicken'.
The band have been championed by the likes of Steve Lamacq, Huw Stephens and Lauren Laverne and are currently gaining a reputation for their stunningly beautiful live performances with notable dates over summer 2010 including Glastonbury and End of The Road Festival.
Lanterns On The Lake signed to the prestigious Bella Union record label in November and will release their debut album in 2011. The band will closed 2010 with a special performance at The Union Chapel in London supporting Radiohead's Philip Selway and Peter Broderick.
Elsewhere on the web: