King Khan & The Shrines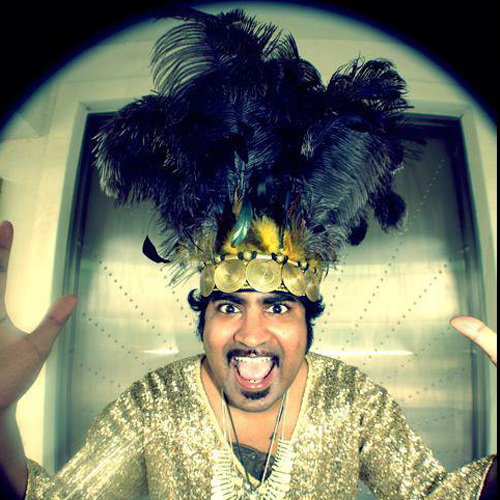 Imagine Roky Erickson backed by the Sun Ra Arkestra or Wilson Pickett and The Velvet Underground, or picture the love child of Anubis and Kali. King Khan & The Shrines is more than a psychedelic soul band with a spectacle of a stage show. They are a cult musical phenomenon with more than 12 years of international touring, multiple studio records, and a fan base of fervent punk, soul, free jazz and garage rock heads. King Khan, the spiritual guru and front man, cobbled together a fierce line-up of musicians while in Berlin in between reading Tarot cards and raising a family. What he ended up with in 1999 is one of the most entertaining groups the world has seen and heard since the days of Ike & Tina.
Over the years, King Khan & The Shrines have performed on numerous notable festivals, including Coachella, South By Southwest, Pitchfork, Bumbershoot, Bestival, Plissken, FYF, Sasquatch, and NXNE. Their music has also been heard on popular TV programs (NBC's Chuck, HBO's Entourage, HBO's Eastbound & Down), film soundtracks (Chiko, Schwarze Schafe), TV commercials (V8 juice, Mother Energy Drink), and video games (Saints Row).
King Khan & The Shrines have recently released the song and video for "Bite My Tongue," a sweat-drenched, ass shaking, groovy psyched out number, complete with rip roaring horn lines, southern fried guitar riffs and lysergic melodies. They are now putting the final touches on a new full-length album due in 2013.