Justin Townes Earle
Justin Townes Earle
will be playing End Of The Road Festival 2012.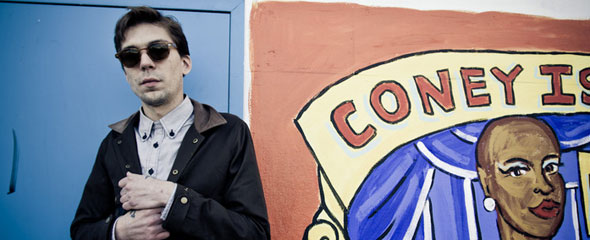 Justin Townes Earle just recently finished recording his next album, which he's chosen to call Nothing's Gonna Change the Way You Feel About Me Now. A most intriguing title, considering that change is at the very core of this gifted young singer-songwriter's approach to his art. "I think that it's the job of the artist to be in transition and constantly learn more," he says. "The new record is completely different than my last one, Harlem River Blues. This time I've gone in a Memphis soul direction."
Those who have been following Earle's growth since the release of his debut EP Yuma in 2007 won't likely be surprised that he's shooting off in another direction on his next release. Justin—whose dad is the highly acclaimed singer-songwriter and actor Steve Earle—grew up surrounded by a wide variety of music. For an artist whose list of influences runs the gamut from Randy Newman to Woody Guthrie, Chet Baker to the Replacements, and Phil Ochs to Bruce Springsteen, categories are useless. He even contributed a track to a recent Buddy Holly tribute album.
Last year's Harlem River Blues—whose title track recently took Song of the Year honors at the Americana Music Awards—drew from another genre that has influenced Earle: gospel. "I noticed the church connection between black and white music a long time ago, and it took me a while to figure out how I was gonna do it," he says. "What I did was take the Carter Family from eastern Tennessee and the Staple Singers from western Tennessee, and I built Harlem River Blues around what I thought those two groups would be doing if they were making records right now."
Earle, who splits most of his non-touring time these days between New York City and Nashville, says audiences will get a sneak preview of his new tunes, but they'll likely hear some surprises too. "I'm a fairly unpredictable performer," he says. And his fans wouldn't have it any other way.
© 2011 The Carnegie Hall Corporation
Reprinted by permission.
Elsewhere on the Web
justintownesearle.com
facebook.com/justintownesearle