Frank Fairfield
Frank Fairfield
played at End Of The Road Festival 2010.
Frank Fairfield
will be playing End Of The Road Festival 2012.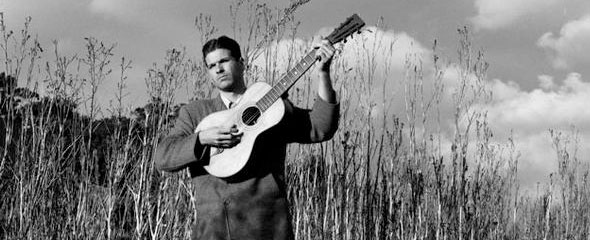 The California based fiddle, guitar and banjo player and ardent 78 collector Frank Fairfield sings soaring hillbilly ballads, arcane rambling songs and murder ballads delivered in a reedy tenor with that irresistible dust to digital quality. Still in his early twenties but steeped in the pre-War Americana of Mississippi John Hurt and Dock Boggs, he cut his teeth as a street performer in LA and has the raw intensity and spellbinding technique to make your hairs stand on end.
Fleet Foxes handpicked him to open for them on their 2008 US tour and he has found fans elsewhere in Grammy winning producer Chris King (Charley Patton, People Take Warning box set), Phil Alexander (Mojo) and Greil Marcus. His debut album is out now on Tompkins Square and picked up rave reviews across the board.
Elsewhere on the web: