Emily Barker & The Red Clay Halo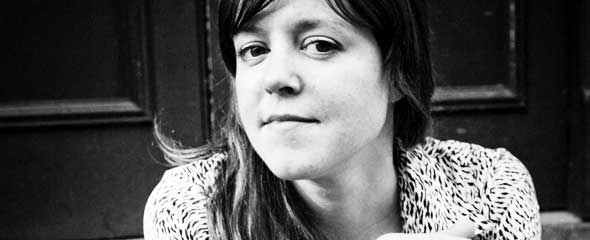 Acoustic quartet The Red Clay Halo play guitar, accordion, violin and cello. Together they create what has been described as 'chamber-folk of the highest order'. Precise, intuitive ensemble playing with gorgeous harmony vocals and rising above it all, Emily's achingly beautiful voice.
Late last year, Emily's song "Nostalgia" was re-recorded for use as title & end credits music for Wallander, a major new drama adaptation for BBC One starring the revered British actor Kenneth Branagh. The series, which attracted over 6 million viewers per episode, has now won Baftas in 5 categories including best Drama Series and best Original Music.
In March this year the band embarked on an 18-date UK tour, including a triumphant sold out show at London's Luminaire.
In the past 18 months, the band has performed at Glastonbury (Avalon Stage), Cambridge Folk Festival and the Big Session. Emily has supported Jose Gonzalez on his Australian tour and opened UK tour dates for The Waifs, Mary Gauthier, Billy Joe Shaver, Tony Joe White, Frank Turner and Elvis Perkins.
'Anyone new to Barker's oeuvre would have been forgiven for thinking that the song that followed, Fields of June — an instantly familiar love-gone-wrong double-hander — had been kicking around since Cecil Sharp was in short trousers. Not so. The hills have yet to be emptied of gold if you know where to look.'
Pete Paphides, The Times
'one of those talents that comes along once in a lifetime, if you're lucky.'
Maverick
'echoes of Lucinda Williams' rasp and Martha Wainwright's cutesy purr'
Word
'sharply observed, original songs …adventurously embellished by gypsy flourishes and haunting desert echoes that'd be at home on a Calexico album'
Uncut
Elsewhere on the web: