Fairlove Yurts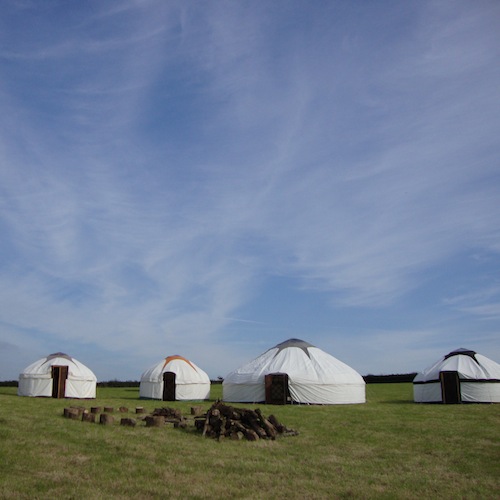 We are delighted to be working with Toby of Fairlove Yurts again in 2013. Here's a bit of information about what he does, maybe we can tempt you into getting a yurt for this year's festival…
Fairlove Yurts pride themselves on the quality of the Yurts they make for you. Their Yurts are modelled on the Turkoman style, each one is made of coppiced Ash and Sweet Chestnut (occaisionally other hardwoods are used) all treated with natural preservatives. Each pole is hand crafted and the whole Yurt is unique – a careful balance of exactness of design and the organic naturalness of a handcrafted product made from greenwood. The Yurts have beautifully fitted white canvas covers with contrasting black canvas roof caps.
The yurts come in varying sizes and can be furnished to your specification. Ideal for families or sharing with friends, the yurts provide a beautifully unique settings with plenty of space.
Have a look at Toby's page to see the lovely options he has for you this year.
Please note: with all boutique camping options you must book you ticket on our website in advance.