---
Bars
We have Six bars on site
The Peacock Bar - Located on the semi circle
The Black Crow - Located in the main village area.
The Badger Inn - Located in the Tipi's
The Garden Bar - Located at the Garden Stage
The Dancefloor shed - Located at the Forest Dancefloor
The Somerset Cider Bus - Located near the Tipi's and fire.
The Peacock Bar will be hosting End of the Road's Third Real Ale festival and will be serving no less than 50 different ales across the weekend.
Festival Regulars:

Freedom Brewery is back with Freedom Pilsner, a lip-smacking 5% award winning lager (Silver medal in the International Beer Challenge 2010).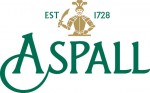 We will also be stocking Aspall Cider, eighth generation cider makers with 275 years of experience producing ciders that are regular winning the top awards at the World Cider Awards year after year.
House Ales
Shepherd Neame (Faversham, Kent)
End of the Road Festival Ale (3.7% ABV)
A clean, dry, refreshing, session bitter brewed for the End of the Road Festival.
Shepherd Neame (Faversham, Kent)
Late Red (4.5% ABV)
Late Red is a complex, richly-flavoured autumn hop ale. With an appropriately Autumnal auburn hue, this premium beer achieves a perfect balance between rich, dark malt flavours, and a strong, robust hoppiness.
Opening Times
The Peacock Bar
Opening Times:
Thurs: 5pm - Midnight
Fri: Midday - 2am
Sat: Midday - 2am
Sun: Midday - 2am
The Black Crow
Opening Times:
Thurs: Not Open
Fri: Midday - Midnight
Sat: Midday - Midnight
Sun: Midday - 12.30am
The Badger Inn (tipi)
Opening Times:
Thurs: 5pm - 1am
Fri: Midday - 3am
Sat: Midday - 3am
Sun: Midday - 3am
The Garden Bar
Opening Times:
Thurs: Not Open
Fri: Midday - Midnight
Sat: Midday - Midnight
Sun: Midday - 11pm
The Dancefloor Shed
Opening Times:
Thurs: Not Open
Fri: 10pm - 3am
Sat: 10pm - 3am
Sun: 10pm - 3am
+

Return to General Information Menu