Yeti Lane
Yeti Lane
will be playing End Of The Road Festival 2012.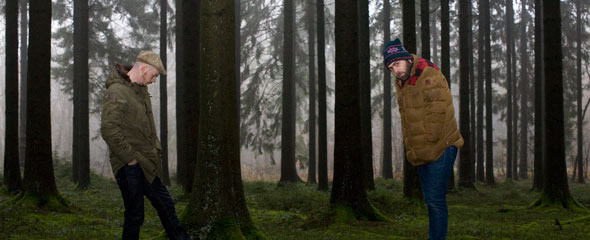 Yeti Lane formed out of the ashes of one-time M83 labelmates Cyann & Ben. Initially a three-piece, they burst onto the scene in 2009 with their debut single 'Lonesome George'. By the time their self-titled debut album had been released shortly afterwards, however, founder member LoAc Carron had left the band.
The remaining duo of Ben Pleng (guitars, synths, vocals) and Charlie B (drums, synths) headed straight back to the studio and recorded 2010's wonderful 'Twice' EP; it was more experimental than their previous work, with nods to krautrock and electronica, but always with those incredible psychedelic pop songs on top. It perfectly signposted the way to their second album 'The Echo Show'.
Released in March 2012 to overwhelmingly positive reviews, 'The Echo Show' is an incredible record which takes in all of Yeti Lane's influences - Grandaddy, Spacemen 3, Deerhunter, LCD Soundsystem, My Bloody Valentine, Kraftwerk - and turns them into something completely new. "We have evolved into something that we wanted to be, but the fact that there are just two of us now allowed us to do it faster," explains Charlie. "We might be a duet now, but we still want to sound like a four-piece."
Elsewhere on the Web